Architecture is the study of planning and designing a building or a house and to study the feasibility to do so. Architecture is a discipline which has been practiced from ancient times. We have heard major about ancient types architectural styles of the Cholas, Cheras, Pandias, Mugfuls, Babylonians, Romans, Victorain etc and now a days we constantly hear about new skyscrapers being built, eco-friendly construction being made, townships built at places where it was previously impossible to do so, and many different styles of modern architecture.Architecture does not only involve what building houses and palaces but many constructions like hospitals, industrial units, residential, commercial complexes, hotel, schools, airports etc. This involves a proper feasibility study, planning, procurement, interior design, cost management, continuous monitoring and constant quality check by the architect. An architect also needs to be practical as he/she has to know whether the project is actually possible within the costs stipulated for the same. Thus architecture is a multi disciplinary discipline which involves combining various skills and striking a fine balance between practicality and feasibility.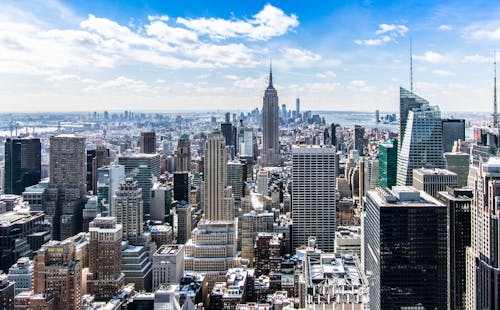 Who can study architecture:
A student who has completed 10+2 years of formal education degree can pursue a course in architecture and he/she needs to have opted for maths, physics and chemistry at the higher secondary school level(XII std).Architecture courses are provided at the graduation level itself and on completion of 12th standard, the Council of Architecture conducts an all India entrance test based on which admission into various best engineering colleges for the B.Arch program are offered after a personal interview round.The duration for completing this course is five years. Post-graduate programs in architecture are also provided by many institutions which range for a duration of upto two years. A person opting for architecture as a career needs to have an analytical mind and be good at mathematics and physics.
One needs to be good at designing and also in landscape designing  too as various plans need to be drawing in a software and with information technology creeping into all walks of life, students must also be good with computer and computer design. An observant mind which can take into consideration the various economic and social factors also is required.Apart from that, home architects deal with various legal procedures and documentation and take advice from a legal professional for various matters. Responsibility and accountability go hand in hand in this profession and with hard work and commitment, one can become established in his field.
Career Opportunities and Institutions:
Career opportunities are immense in this field in both the government and private sectors jobs. Through various examinations conducted each year,hiring candidates are selected for filling private vacancies. Opportunities are also available in the private sector in consultancy companies and agencies , huge competitions in architect firms, in universities, in real estate development firms and industrial ventures. A candidate after gaining experience get higher salary and also start-up his/her own practice.